Web Counters
Website Visitors
Since
January 1, 2018

Visitors Today
Sep 30, 2023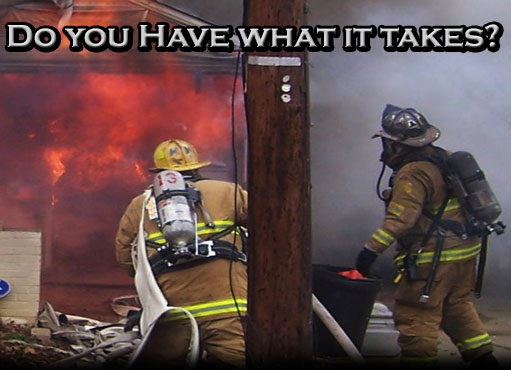 Join the Riverdale Heights Volunteers!
If you're ready and need more info, please sign up HERE
Do you have the dedication and drive to do something great?
Do you have the courage to act? The ability to perform?
Do you have what it takes to be a volunteer firefighter? To be the one running in when everyone else is running out?
Not only do you get the satisfaction of helping your community, but you also get
free training, scholarships and other benefits.
Join your local fire department. It may be the most rewarding thing you ever do.
Types of Membership:
Firefighter/EMT

Emergency Medical Technician

Live-In Firefighter/EMT or Emergency Medical Technician

Administrative member
Benefits of Volunteering:
Quality FREE Training - Our dedicated volunteers receive the best training available in the area through the University of Maryland, Maryland Fire & Rescue Institute. Once you go through the application process, you will begin the training which doesn't stop when you get certified. As one of the benefits of volunteering, qualified members are also

eligible

to go to conferences in and out of the state for additional or continuing education. Please see "Training" for more information.

Live in Program - Being only two (2) miles away from the University of Maryland (College Park), we offer free living quarters for students attending the University of Maryland or any other of the nearby colleges! We also offer living quarters to certified personnel with full-time careers or active-duty military who want to take advantage of this program. Please see "Live-in" for more information as restrictions do apply.

Personal Protective Equipment (PPE) and Duty Uniforms - PPE and Uniforms are provided to all members who qualify and successfully complete the application process for membership with the Prince George's County Fire & EMS Department and Riverdale Heights VFD. Please see "Process" for more information on the membership process.


Flexible membership options - We appreciate trained members who want to be part of our department who bring their experience and share their knowledge from all over. So, we offer flexible membership options like Out of County memberships and even Out of State memberships. Please contact us for more information regarding these types of memberships.



Length of Service Award (LOSAP) - This program rewards Volunteers that have met the requirements of the program each year and have served for twenty-five (25) consecutive years. The reward is a monthly stipend that is able to be collected every month after reaching twenty-five (25) consecutive years of service and fifty-five (55) years of age.


$7,000.00 Maryland Income Tax Break - The Maryland Income Tax Subtraction Program allows a volunteer who meets certain requirements to receive a $7,000.00 credit on their Maryland state income taxes after thirty-six (36) months of active service. Effective year 2022 to receive the $7,000.00 credit.




Gain a second family and lifelong friendships! At the Riverdale Heights VFD, whether on or off duty, bonded by the desire to serve the community, our members grow together like family, eat together like family, train together and do things together off duty. The fire department is one of the very few places where you can meet and bond with a wide array of individuals from different ethnic backgrounds to career backgrounds all while having the department in common.
Training

Once you become a member, you will receive the following training:

Volunteer Recruit School - Online

Emergency Medical Technician

Firefighter 1

Firefighter 2

Emergency Vehicle Operator

HazMat Operations

Volunteer Recruit School and Emergency Medical Technician must be completed within eighteen (18) months of membership to remain active for members interested in the EMERGENCY MEDICAL TECHNICIAN position.

Volunteer Recruit School, Emergency Medical Technician and Firefighter 1 must be completed within thirty (30) months of membership to remain active for members interested in the Firefighter / EMT position.

In addition to the above training, members are encouraged to take Firefighter Survival and Rescue immediately after Firefighter 1, and those wanting to move throughout the ranks, and get more experience are encouraged to take Fire Officer Classes, and Management Classes. All provided free of charge, of course.

At Riverdale Heights VFD, we operate a basic life support transport unit (ambulance) and two fire suppression apparatus (fire engines). We give members the option to either be EMS Only (EMTs) or Firefighter/EMT. Due to Prince George's County regulations, we do not offer Firefighter only memberships.

Process of becoming a Volunteer

Once you have contacted or met with our Recruiter, you will fill out the online Prince George's County Fire/EMS Department volunteer application. This process is timely, so please bare with us. After receiving your online application, you will;

1. Fingerprints and submission of application packet: Your application will be reviewed by our Recruiter or Membership chairperson and you will be approved to schedule fingerprints. This can be done online. You will arrive at the Cranford-Graves Fire Services Building in Hyattsville to submit your fingerprints for a criminal background investigation. This is completed free of charge to you. Please note, if you're applying for an administrative position only, you still will need to pass a background check.

2. After completing the criminal background investigation, our Recruiter will reach out to you and advise you to schedule your NFPA Physical and Stress Test. For more information regarding the physical and stress test, please search NFPA 1582 through any internet search engine. This process can be difficult to some, so please exercise before going in for your stress test. Physicals and stress test(s) are also provided free of charge to you.

3. Once you've successfully completed your physical and stress test, you will be issued your official Prince George's County Fire/EMS Department identification number (ID #). You will then be instructed to complete the online version of Volunteer Recruit School (effective 2020). Volunteer Recruit School is mandatory training for all new recruits who do not have previous fire/EMS training. Prerequisites for Volunteer Recruit School include a valid CPR card, FEMA ICS 100 & 700 online training certifications.

4. After completing the online version of Volunteer Recruit School and have received your training certificate, you will then be fit tested for SCBA face-piece, fitted for personal protective equipment (PPE), retrieve your personal accountability tag (PAT) and identification card (ID).

5. Once you've completed all of the above, you will now be allowed to participate as part of the "crew" whether on the engine company or on the ambulance as a probationary member. Probationary members are those who do not currently possess valid Firefighter and/or EMT training. Probationary members have eighteen (18) months to complete Maryland and National Registry Emergency Medical Technician training (for EMS Only memberships) or thirty (30) months to complete Maryland Firefighter I and Maryland/National Registry EMT training (for Fire/EMS membership) after receiving your ID #.

Out of Town/State Membership

Anyone traveling more than thirty (30) miles to join the Riverdale Heights VFD will be classified as an active, Out of Town/State member pending the following conditions are met.

At least 24 hours of continuous service (or 2 - 12 hour shifts in a 48 hrs. weekend).

Out of Town/State members shall be entitled to all the benefits of regular membership pending they meet all the requirements of the Length of Service Award program (LOSAP).

Drills can be made up when on duty, meetings can be attended via video conferencing.

Live in Membership

Members interested in becoming Live-In members must either be college students that have completed the membership process up to Volunteer Recruit School and are awaiting EMT or Firefighter I training or members who currently hold Firefighter and/or EMT certifications.

There is an application process to be considered for becoming a Live-In member and preference may be given to the highest level of training.

Prerequisites for becoming a Live-In member at Riverdale Heights include; must be at least eighteen (18) years of age or older, must be either a full-time college student or have employment status.

Equivalency Process

If you're joining the Riverdale Heights Volunteer Fire Department and currently have valid Firefighter and/or EMT training through Maryland or another state, we can move your certifications through the county's equivalency process.

If you have Pro-Board or IFSTA Firefighter I or higher certifications, HAZMAT Operations and/or National Registry EMT certifications we can apply to have your equivalencies approved by the Prince George's County Fire Commission if it meets their criteria.

Please note, as being a member with the Riverdale Heights VFD, all operational members are required to staff the ambulance as part of their membership requirements.